Photographs & Memories
We played for the San Diego Ballet
What an honor and experience!
San Diego Ballet with the Motel Swing Orchestra, directed by Javier Velasco, 2023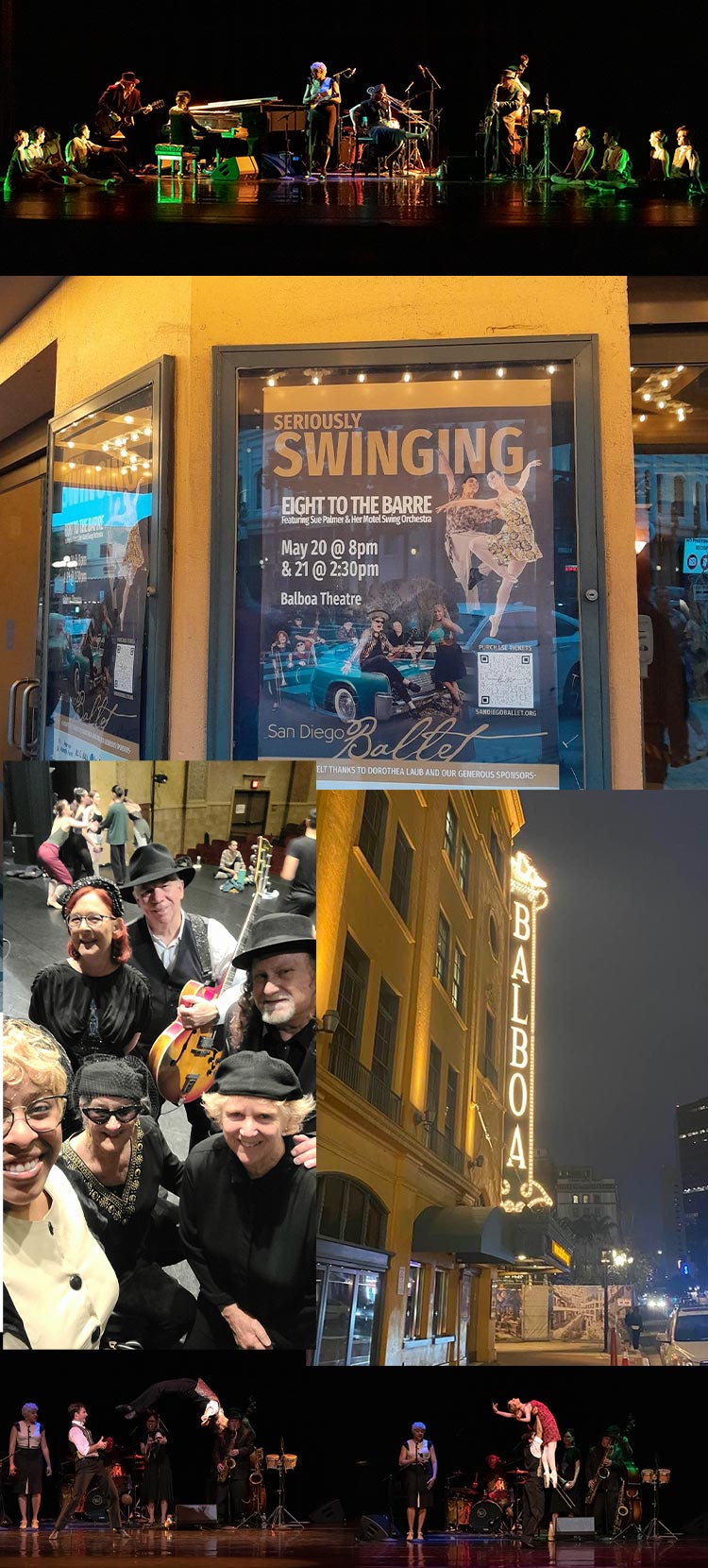 Frank Sciuto and Sue Palmer playing boogie woogie at Liz's birthday party 9/6/22
The Motel Swing Orchestra playing at The Thunderbird Analog Studio
The Motel Swing Orchestra had a great time playing at the San Diego Thanksgiving Festival this last weekend. I also got a chance to play with one of the very best piano players in the world, Carl Sonny Leyland, along with Marty Eggers on bass and Sharon Shufelt on drums. We had a blast!
Sue Palmer's Motel Swing Orchestra at the 2014 San Diego Jazz Fest

Tracy Nelson-featuring the Sue Palmer Motel Swing Band

Sue Palmer Trio at the 2011 San Diego Music Awards

Sue Palmer's Ladies Shoes Blues Revue



Sue Palmer with Hadda Brooks

Video by Jacqueline Tonnaer
Sue with Candye Kane and Steve Wilcox, circa 1995